The Brewers Cup is a competition among area homebrew clubs to promote the sharing of knowledge and honing of skill in the homebrewing community, each competition with various BJCP Styles. Members of competing clubs are encouraged to take part in the competition learning from certified judges, steward and organizers. You must be a member of one of the area clubs to participate.
The HRBC
Our philosophy is simple; to promote the sharing, knowledge, and honing of brewing bskill in the Hampton Roads homebrewing community. 
Results
View results of previous competitions.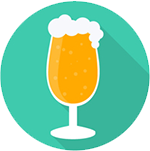 News
Catch up on the ltest happenings.